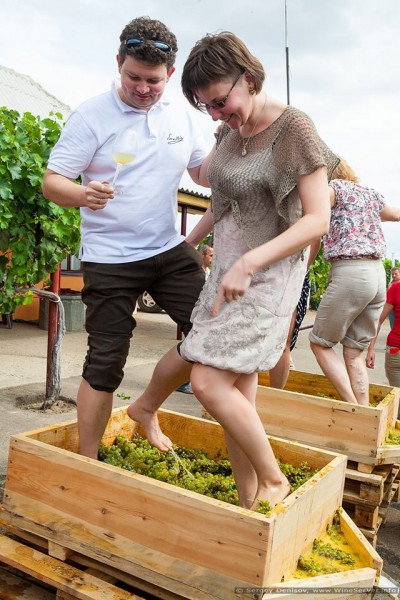 Harvesting season at «Kolonist» winery. August – September 2016
Dear friends!
From August 13, 2016 "Kolonist" opens the harvesting season. We invite everybody to visit "Kolonist" winery and take part in the festival of young wine. You will be able to participate in harvesting, press grapes with bare feet under lively music, try freshly squeezed grape juice and a young wine. After these entertainments you will be invited to join the «Kolonist» wines tasting on vineyards summer terrace and taste the unique cuisine of Danubian Bessarabia.
The program of visiting "Kolonist" winery comprises the whole day and is organized for groups from 15 to 50 people: every Saturday and Sunday, starting from 13th of August 2016 till 25thof September 2016.
Tour price for one person: 800 UAH
For registration to groups and payment, please call: (044) 499-40-21; (063) 683-96-48 Inna Zykina (managers of TM "Kolonist")
Program of visiting Kolonist winery:
("Kolonist" winery is located in Odessa region, Bolgrad district, village Krynychne, 4 Bolgradska Street. Stay for a night for guests is available at Izmail city, which is situated 25 km from the winery. The program includes transfer Ismail -Krinichnoe – Ismail).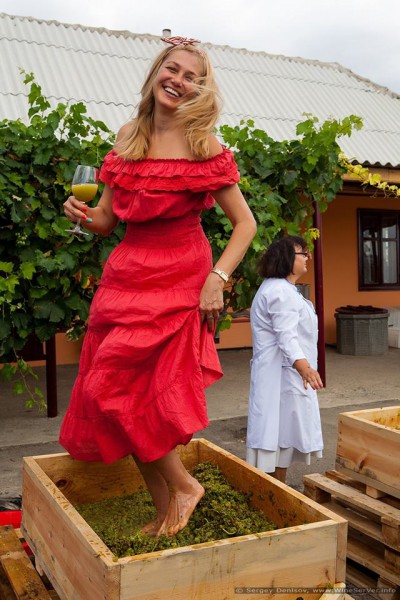 10:45 – Arrival to the winery.
11:00 – 12:00 – Coffee with traditional Bessarabian pastries.
12:00 – Departure to the vineyards.
12:00–13:00 – Excursion at the vineyards.
13:00–14:00 – Harvesting. Everyone will be able to press their own harvested grapes with bare feet under lively music.
14:00 – 15:00 – Lunch with national dishes of Bessarabia on the terrace overlooking the vineyards.
15:00 – 16:00 – Excursion to wineries shops and wine cellars.
16:00 – 17:00 – Tasting of "Kolonist" wines (with a participation of the chief technologist).
17:00 – 17:30 – Visit to the historical hall, private collections and wineshop, where you can buy "Kolonist" wines and souvenirs.
18:00 – 19:00 – Dinner in the fireplace hall with traditional dishes of Danubian Bessarabia.
20:00 – Return to Izmail.
For more details please contact: (044) 499-40-21; (063) 683-96-48 Inna Zykina (managers of TM "Kolonist").
Kolonist team is ready to give the consultation concerning traveling and help with choice of hotel in the Izmail City.