Soulful, delicate, summery beautiful dessert is perfect for romantic evening! Sabayon sauce with the white Muscat wine will give this dessert elegance and flavor! You should definitely treat your close people with this dessert:
Ingredients
(3-4 servings):
1,5 glass of strawberries
1 glass of other berries (red currant / bilberries / blueberries)
2 peaches / nectarines
mint leaves
½ lemon
2 + 1 tbsp powdered sugar
100 ml. + 100 ml. white dessert wine (Kolonist Muscat)
5 yolks
2/3 glass of sugar
1 tsp vanilla extract
savoiardi biscuits
200 – 300 ml. heavy cream – 33% or higher
How to cook:
Whisk cooled creams with 2 tablespoons of powdered sugar and 1 teaspoon of vanilla extract. Cover bowl with cream with stretch wrap and take away to the fridge. Strawberries cut in four parts and slice peaches. Cut half of mint into small pieces. Then mix in a dish prepared strawberries, peaches, mint, add some lemon juice and peel, 1 tablespoon of powdered sugar and fold.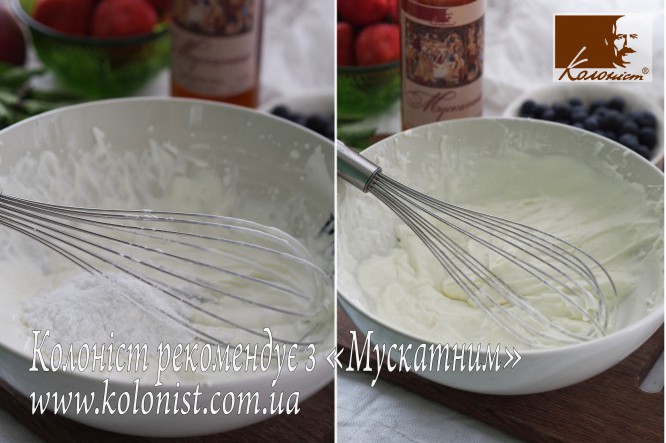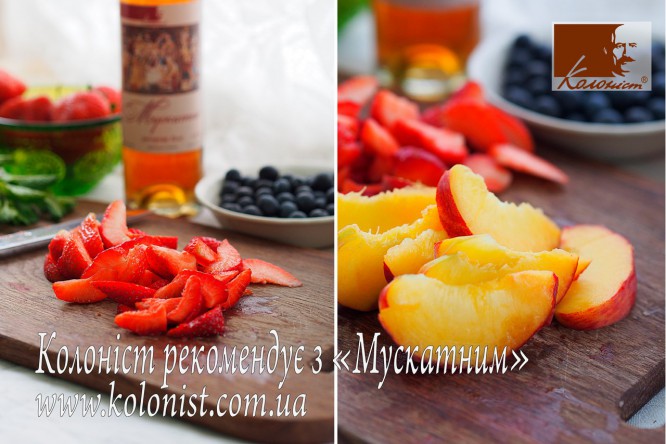 Beat up yolks till its whitening in the heat resisting bowl. Then place bowl to boiling-water bath and with stirring add 100 ml. of wine. Mix it till the cream will thicken and till it have double or triple size. Continue mixing and cool it.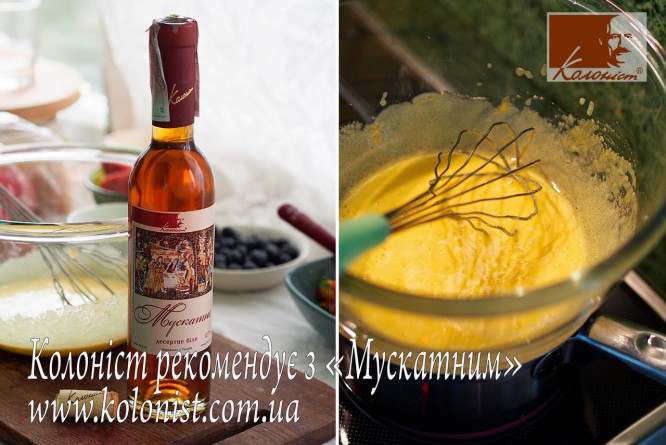 In dessert bowls or wineglass lay out savoiardi biscuits, shower biscuits with 100 ml. of dessert wine and give it 10 minutes to sink. Then put on biscuits in glasses some berries, whipped cream, then berries and in the end with large portion shower it with sabayon sauce. Decorate the dessert with leaves of mint and with some berries on the top. Put to the fridge for 30 minutes and then serve!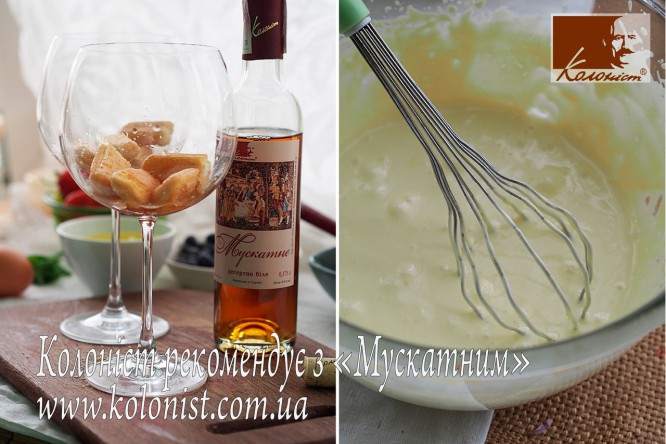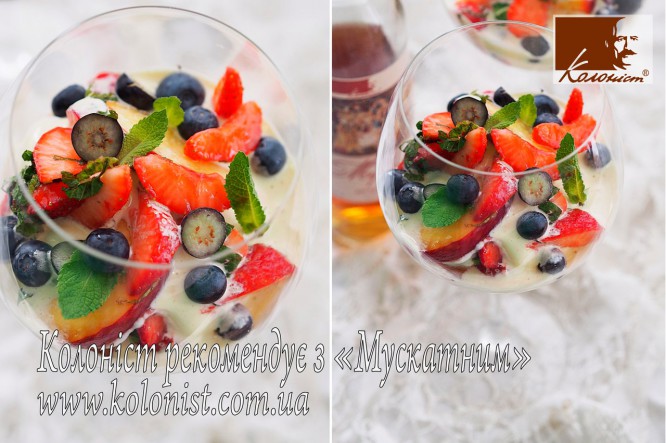 Bon appetite!
P.S. Fruits and berries you can change according to the season, but you should remember about the hardness of fruits – such fruits as pear or apple must be little simmered, for real softness of the dessert!