Evening with Ivan and Alla Plachkovs and Kolonist wines in Uman!
On Tuesday, July 30, Ivan and Alla Plachkovs, co-owners of the family winery "Kolonist", will hold a tasting of Ukrainian Kolonist wines for the first time in the city of Uman!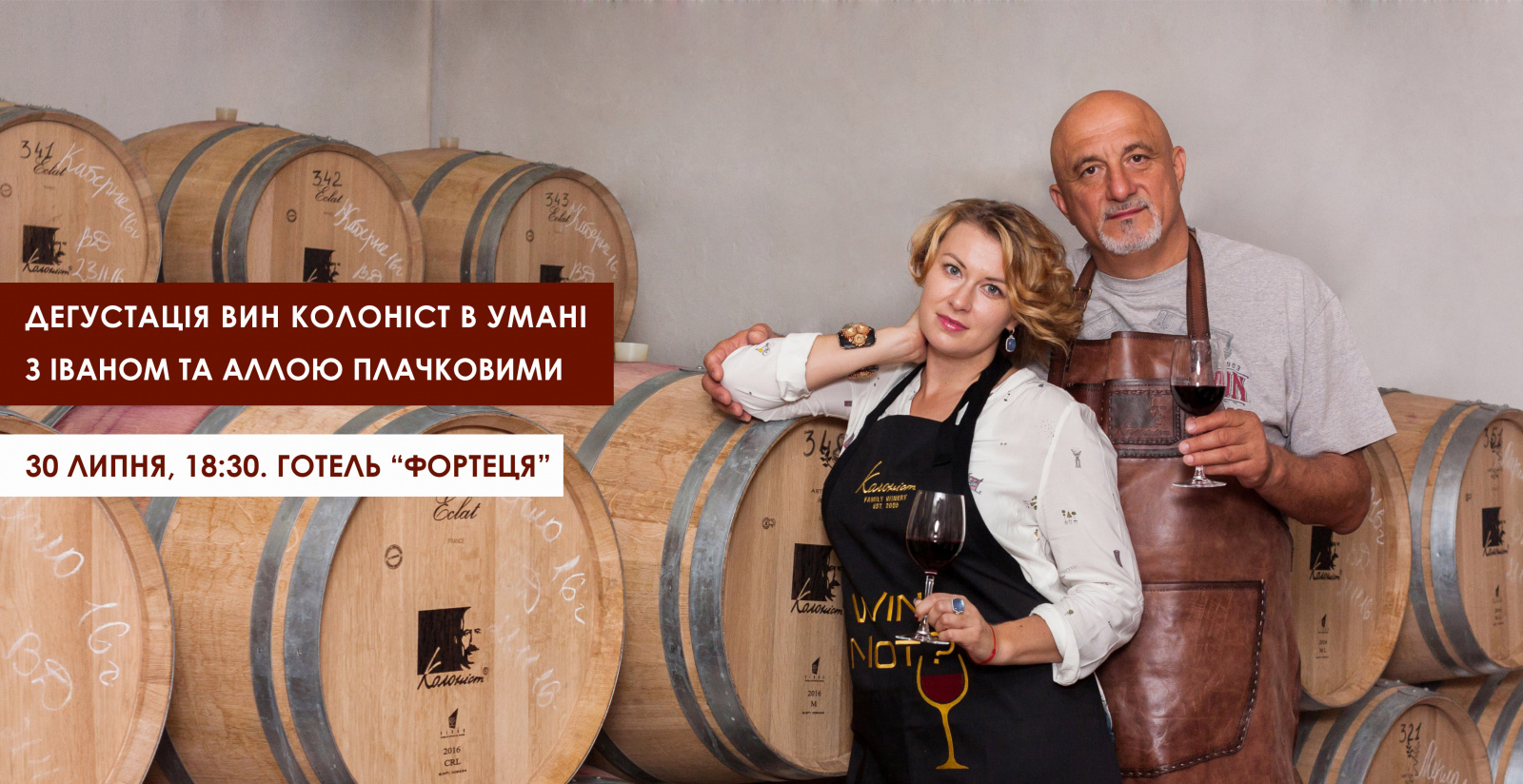 We taste:
Bisser 2017, sparkling aged brut white
Chardonnay 2018, dry-aged varietal white
Riesling 2018, semi-dry white varietal
Cabernet 2017, dry varietal aged red
Cabernet Merlot "Haut de Gamme" 2016 dry-aged red
Cabernet vintage 2009, dry varietal aged red wine - wine from the Plachkov family collection
Odesa Black 2018, dry varietal aged red
Bashta 2013, fortified special type red
A tasting of gastronomic innovations from the winery awaits you - grape seed oil and the first Ukrainian balsamic vinegar Bessarabiko!
Date: July 30, 18:30.
Cost: 400 UAH. A limited number of seats!
Address: Hotel «Fortecya», Fortechna Street, 52, Uman, Cherkaska oblast
Reservation and information by phone 068 392 54 43