The ability to combine wine and food has long evolved into a true science with a complete set of vowel and secret rules that can confuse any gourmet-novice. The principles that seem indestructible, the feeding of white wine to fish, and the red to the meat do not always work. Editorial site The Colonist decided to remind our readers of the basic principles of the combination of food and wine, some of which may turn out to be an unexpected discovery for you.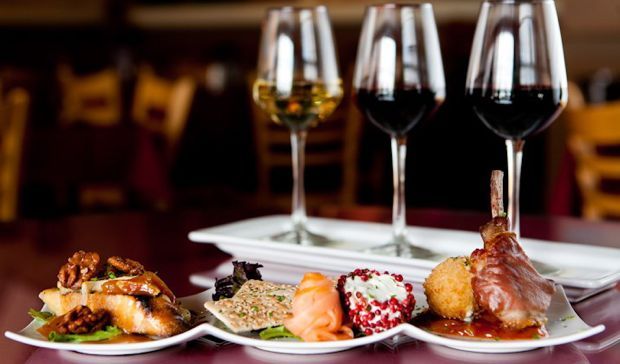 The principle of combining food and wine on a palette of colors

Everyone who begins to wonder about the principles of the combination of wine and food certainly comes across one of the recommendations that has already filled the ointment - a combination of red dishes with red wine, and white dishes with white wine. The principle of combining food and wine by color is one of the simplest and most ancient. In many combinations, the principle of a combination of food and wine on the color scheme is a win-win, for example:

To white varieties of fish, various seafood and white meat can often come white wine.

Red dishes will be perfectly combined with red wine: different steaks, ribs, game dishes, various kinds of ham and smoked meat.

Pink wine is a kind of compromise and is best suited with red and white dishes (tuna and salmon, white varieties of meat, poultry and veal).

Tips from Experts Wine Colonist on the color combination of dishes and wines:

For dishes of fish and white meat Colonist recommends such white wines as Sukholimanske, Traminer and Chardonnay. Among the red wines the Colonist produces Cabernet, Merlot and Odessa Black. These wines will be suitable for dishes made from well-cooked red meat.