White dessert wine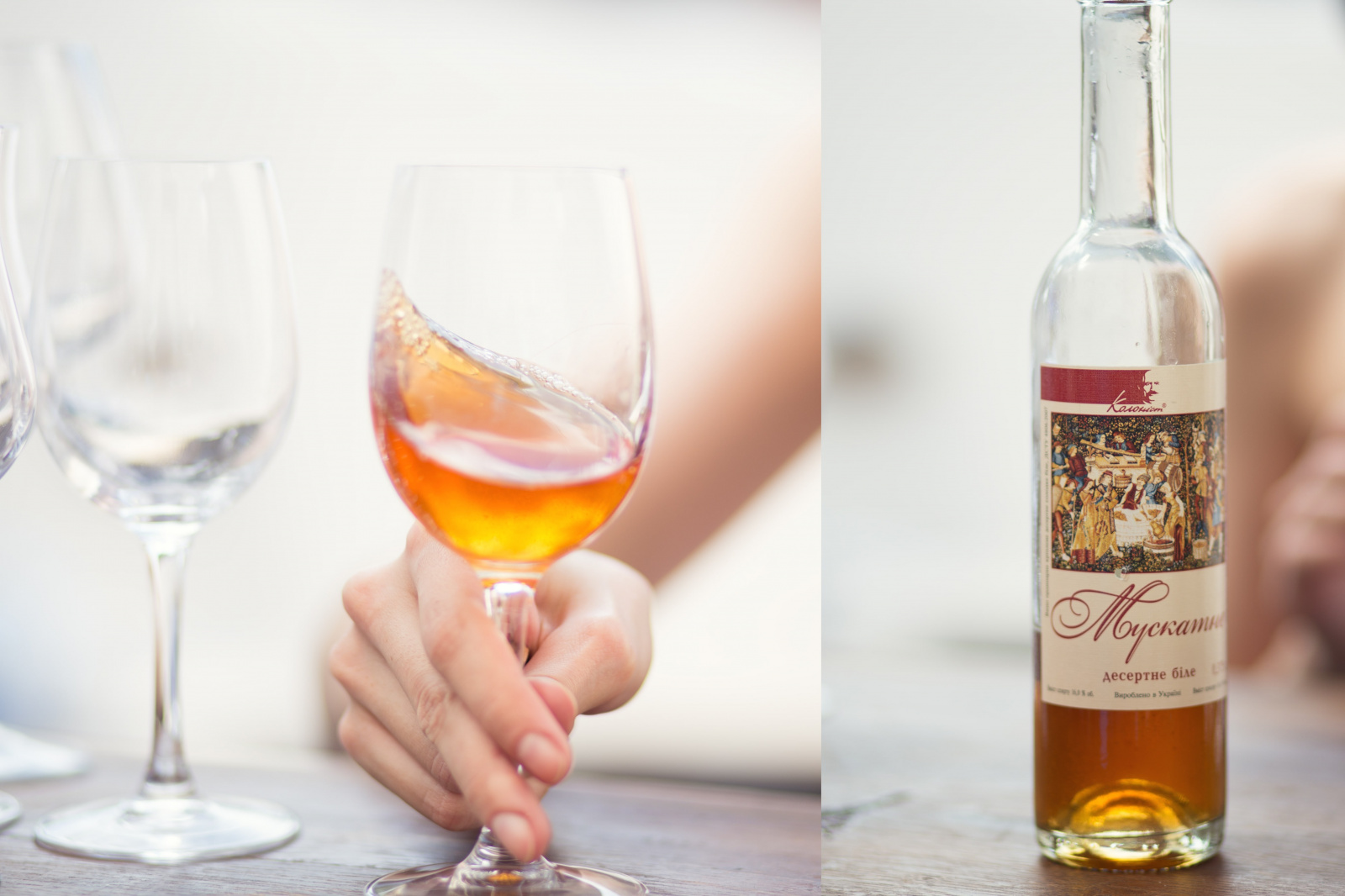 White dessert wine is a beverage that people drink for its quality and not amount. The Kolonist winery offers you a legendary Muscat dessert wine of the best quality. Our proficient winemakers use grapes of such varieties as Muscat Ottonel, Irsai Oliver and Citron of Magarach, which are grown on TM Kolonist own plantations. While making white dessert wine we adhere to the rules of its production. Due to a distinctive sophisticated aroma peculiar to the grape variety which Muscat dessert wine is made from, this drink is considered the most fragrant in our Kolonist online-store. Dessert wine made from white grapes will give you an unforgettable taste sensations and a unique aftertaste. Only in our online-shop you can buy top-quality Ukrainian Muscat dessert wine at an affordable price.
White dessert wine is usually consumed in small quantities for sensing all taste properties and flavours. Peculiarity of dessert wine is that only the sweetest varieties of white grapes are used for its production, due to which Muscat wine has sugar content of 16%. Muscat wine from the Kolonist winery is made by applying fractional fortification technology, which preserves more pronounced sweet aroma of honey and almonds in wine.
White dessert Muscat wine made by our Kolonist winery will captivate every wine aesthete. You will feel a unique taste of roasted almonds, ripe apricots, bright citron and sweet-smelling honey in every sip. All these combined with delicate aroma of muscat will give you a unique aftertaste, which will only intensify and acquire new colours with each sip. White dessert wine perfectly complements different pates, hard and soft cheese; it will be an excellent complement to sweet dishes or can be consumed without any gastronomic pair as a digestive.
Benefits of white dessert wine
Our white dessert Muscat wine stands out for its high quality and a unique preparation technology and that is why our clients are aware of its healthy properties.
1. White dessert wine, thanks to its long-term aging and various ingredients, contains a lot of vitamins, amino acids, essential oils and other healthy micro elements that positively affect a person's overall well-being.
2. Moderate consumption of dessert Muscat wine made from white grape varieties improves functioning of the cardiovascular system.
3. Doctors recommend to drink a small glass of white dessert wine before going to bed. It ensures a good sleep and a cheerful mood in the morning.
4. White dessert wine positively affects the digestive system, assisting in acceleration of metabolism.
Harm of white dessert wine
1. Low-quality white dessert wine made with addition of extra chemicals can harm one's health. That's why we recommend buying dessert Muscat wines only in trusted stores. Kolonist online-store guarantees a high quality and an unsurpassed taste, which are peculiar to white dessert wine in our Kolonist online-store.
2. White dessert wine can negatively affect one's overall well-being, if you are allergic to certain components of the drink.
3. Excessive consumption of alcoholic beverages, including dessert Muscat wine made from white grapes, can have negative consequences.