Dry white wine
The Kolonist family winery has a large selection of Ukrainian white dry wines. Only with us every fan of tart aftertaste and exquisite aroma can buy high quality white dry wine at an affordable price.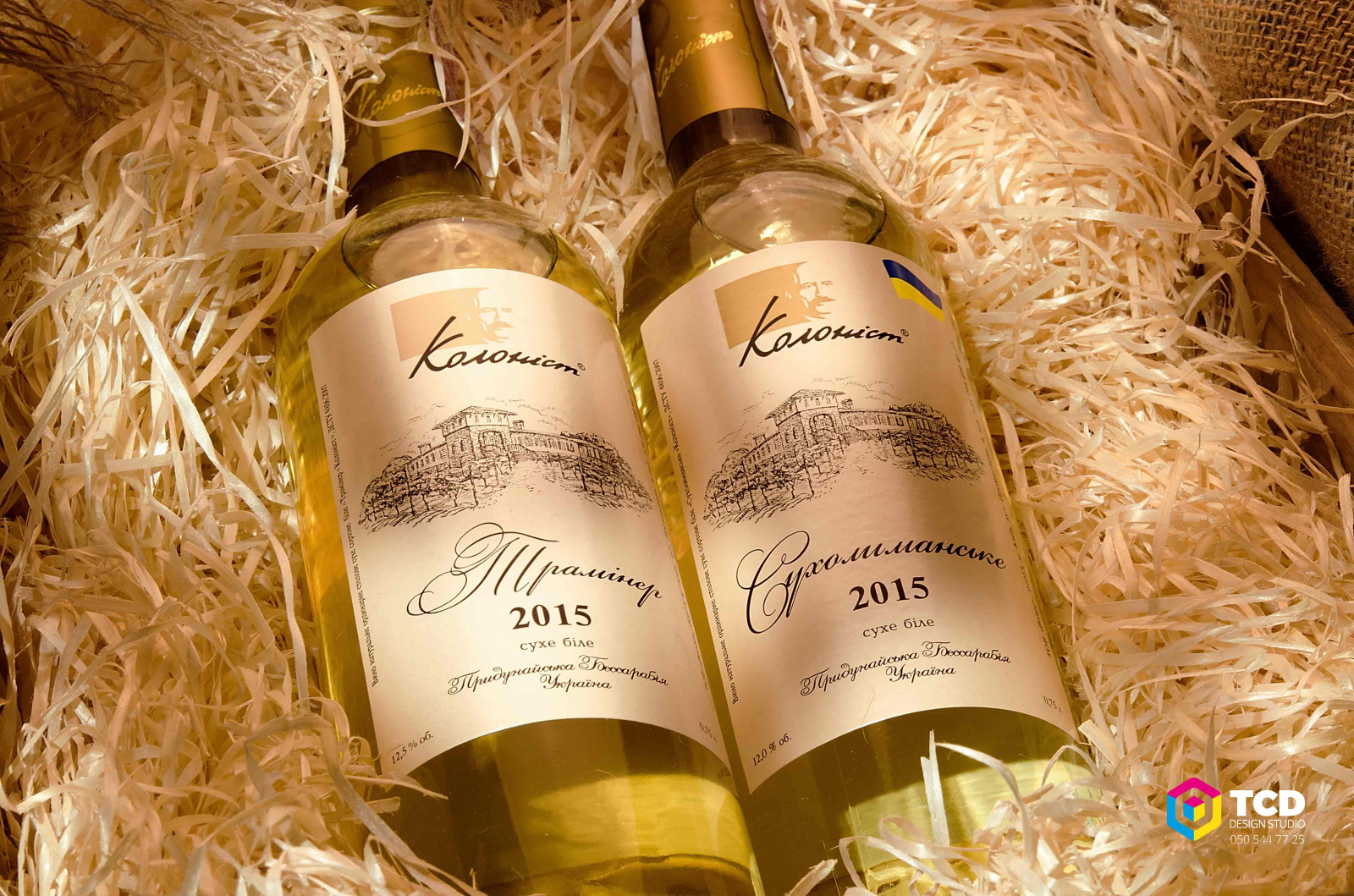 Our online-store offers you a wide range of white dry wines: br> • Sukholimanske white dry varietal unseasoned
• Traminer white dry varietal unseasoned
• Chardonnay white dry varietal aged
• Chardonnay category "Haut de gamme" white dry varietal aged
White dry wine is a combination of a unique taste and mineral flavour. In white dry wine production our skilled winemakers use selected varieties of white and pink grapes in order to create a bright bouquet of flavours. Buying wine at the Kolonist family winery you can be sure of our employees' professionalism and high quality of wines. In winemaking process, we adhere to all international standards and are responsible for our product. All information regarding composition, production conditions and technology can be found on the label, which shows our competence. Due to affordable prices and high quality, the Kolonist winery is in demand not only across the country, but also abroad. Only with us, anyone who wants to pamper themselves with this refined drink can buy white dry wine at an affordable price.
White dry wine is a drink for pleasure. Everyone who wishes to get a unique aftertaste from a drink prefers white dry wine. When making white dry wine, our winemakers adhere to all the binding rules recognized throughout the world, in order to create a perfect drink. White dry wine is made by prolonged fermentation. The amount of alcohol in the beverage is formed by natural fermentation, without any addition of extra alcohol. The amount of sugar in white dry wine is zero. The family winery Kolonist is a guarantee of quality. All our wines are made from natural products without any addition of chemicals. Only in our online-store you can buy real Ukrainian white dry wine, made with care for our customers. After all, your health and well-being are most important for us.
Benefits of white dry wine
1. The main peculiarity of white dry wine is presence of a large number of essential oils, vitamins and microelements, which positively affect one's overall well-being.
2. Work of the cardiovascular system is markedly improved due to consumption of white dry wine in right doses.
3. White dry wine has beneficial effect on digestion of food.
4. Consumption of white dry wine strengthens immune system due to high mineral content.
5. Doctors recommend drinking a glass of white dry wine when nauseous. After all, it clears harmful microelements and performs antibacterial function.