Colonist begins a series of publications from experts in the field of oenology and gastronomy. Today we decided to ask our experts about their favorite dishes and wine, which they prefer in combination with dishes. Enjoy the delicious tips from our experts!
the Happiness of avocado with chickpeas
Mikhail Nazarov, restaurateur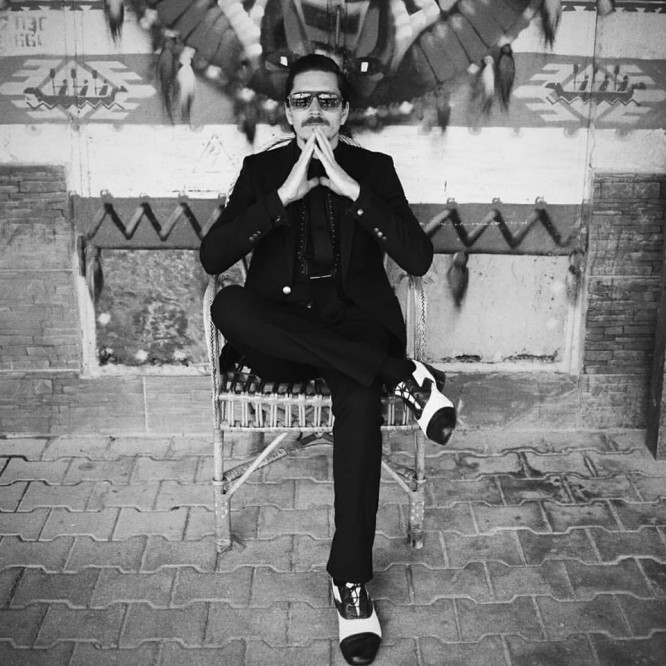 I Think that salad can not eat? Add the chickpeas and avocado, and it will turn into a great hearty dish without meat. With the dish met personally, using the availability of seasonal produce and delicious notes of travel.
the Recipe for avocado salad with chickpeas:
the
Fry 400 g of canned chickpeas, seasoned with turmeric.
the
Cut into dice the pulp of 2 avocados, pour the lime juice with balsamic cream.

Cut fresh, lightly peeled cucumber and watermelon radish cubes. the

Cut into slices one feijoa.
the
Cut in half 400 g of black cherry tomatoes, hands tearing young leaves of beetroot and salad "Romen".
the
300 g tofu cut into cubes, fry in avocado oil.
the
Spread on lettuce all ingredients in a bowl, sprinkle with salt and pepper to taste, sprinkle with walnuts and pumpkin seeds, sprinkle with crumbs, cheese "Gorgonzola".
the
Dressed with low-fat Greek yogurt.
the Dish has a fresh and always enough flavor, light with a deep finish.
the Wine to the avocado salad with chickpeas:
Choose the dish young dry white Australian Chardonnay Oxford Landing (Oxford Landing Estates Chardonnay). The wine is light, with a bright taste and strong flavor, with a diversity of music and character. I think it's quite a good, everyday pair of guilty.
the
Winery Kolonist recommends:
salads and cheeses are perfectly blended white wine. Salad with avocado and chickpeas will certainly fit wine made from grapes Ukrainian varieties Suholimansky — refreshing, light summer wine with a fruity aroma, notes of white plum and pear, and light notes of Muscat.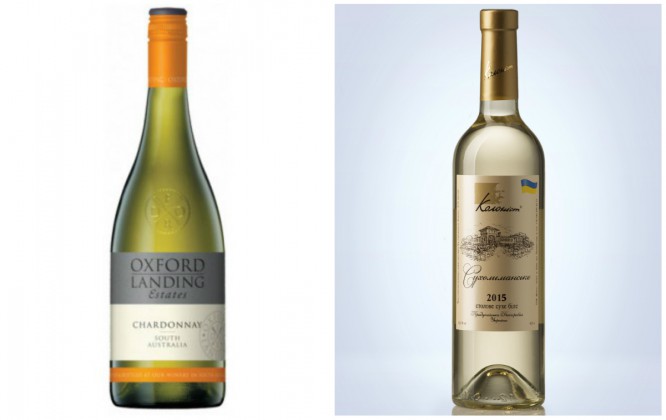 Chardonnay Oxford Landing Suholimansky "Colonist"[/caption]
Bessarabian black lamb
Maria kalens'ke, food blogger, cook, author and culinary master-classes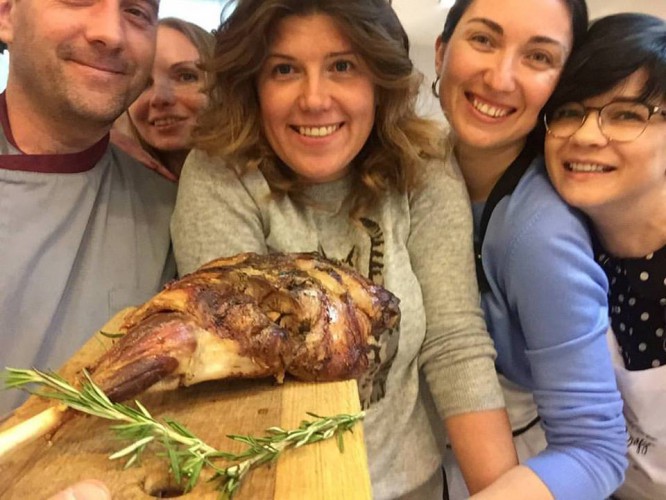 Many of my recipes were born in the kitchen of the project " Culinary school My friends and tested on my favorite students. Why is the lamb called "black"? It's simple: I have a friend, he was born and raised in Bessarabia, loves her like a mother, and carries in his heart for life. Important thinks to eat, and he cooks. In childhood he was herding sheep when he grew up, too, but inedible (smiles). In his village people have long believed that meat tastes better black sheep — it gets more sun. I suggest You test this theory. You can cook two legs — white and black sheep, to invite friends and look for the difference in taste, why not?
the
Recipe of mutton:
Preparation time: 15 minutes + 10-15 hours of marinating. Cooking time: 2 hours. Servings: 4-6. Level of preparation: easy. the
Ingredients:
the
the
leg of lamb 1 black RAM (approx 1.5 kg)
the
2 heads of garlic (regular or smoked)
the
150 ml olive oil
the
2 sprigs rosemary
the
the mixture of peppers (ground)
the
sea salt
the
Method:
Step 1. peel the garlic. Remove the rosemary leaves from the stem. In baranasi the foot to make cuts and lard the meat with garlic and leaves of rosemary. Then RUB the lamb with salt, mixture of peppers and olive oil. Leave to marinate in the refrigerator for 10-15 hours.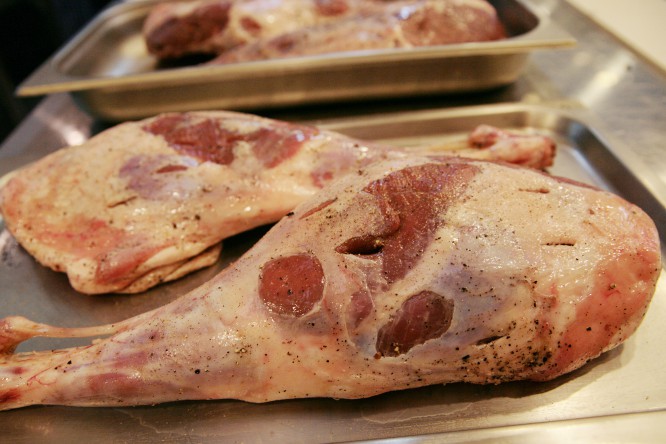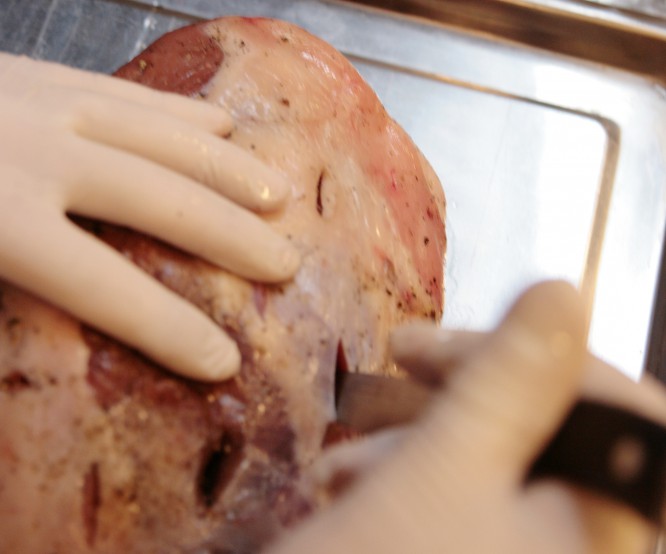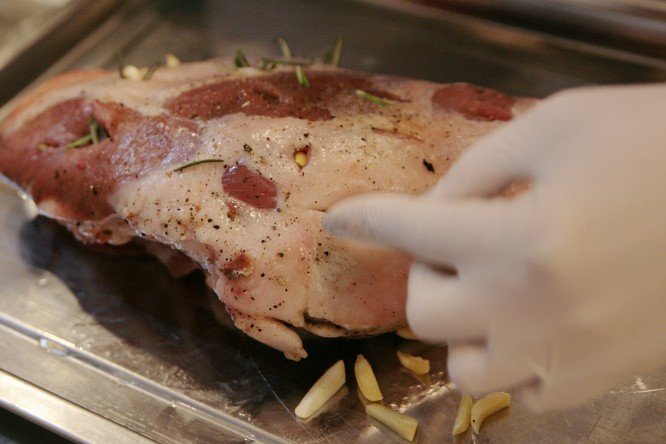 Step 2. preheat the oven to 160C. Leg of lamb cover with foil and put bake in the oven. After 2 hours, increase temperature to 180C. Remove the meat with foil and leave for 10-15 min, bake until Golden brown.



the
Wine Bessarabian black lamb
What drink? Of course what was grown on the same terroir, ripen under the same sun and were made by people of Your land. "The black" lamb to take a bottle of wine from grapes Alberni, or familiar will sound its second name — Odessa black. Dark ruby, with aromas of plum, black berries and spices — will be a great couple lamb. A variety raised Ukrainian breeders and especially love the residents of southern Odessa region. They live a lifetime as locavore and know that black sheep are tastier.
Osso Bucco Milanese
Olga Atroshchenko, managing partner first fitness club for women's La Femme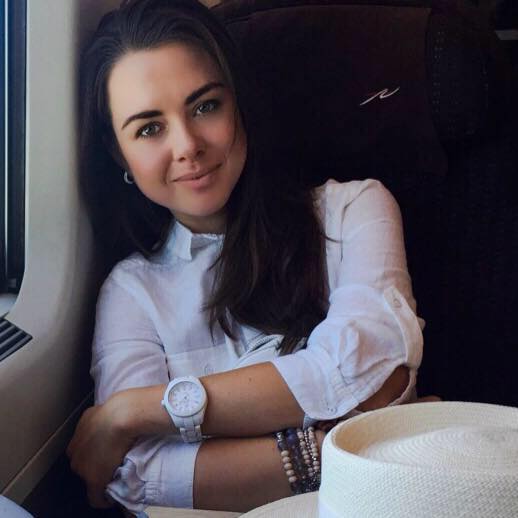 One of my favorite, and perhaps the most favorite meat dish — Osso Bucco Milanese. the
a Recipe for Osso Bucco Milanese:
There's a classic Milanese recipe when veal shank roasted first in the flour in a saucepan with a thick bottom, and then long and gently stewed in white wine simmered together with onions, carrots, celery and tomatoes. Served with gremolata (chopped and well-mixed garlic, lemon peel and parsley). Ideal when a dish is served the next day. Served, of course, risotto Milanese (risotto cooked in chicken or veal broth, with white wine and saffron).
First tried and fell in love at first bite in Milan, the restaurant that serves the best Osso Bucco in the world (so they say and I have no reason to doubt). And though it's been about 10 years and had eaten many servings of Osso Buco is excellent, for me this dish is a special occasion and mood. I still think it's a winter food, but there was still such a case, so having the opportunity to eat Osso Buco in the summer, I abandoned this masterpiece of Italian cuisine.
the
Wine for Osso Bucco Milanese:
As for me, is this dish goes well with Italian wine Tignanello is its density, and the nature perfectly accentuate and complement the taste of stewed in wine and vegetables veal.
the
advice from winery Colonist:
Among the Ukrainian Kolonist wines to the dishes with veal recommend you to select red wine Cabernet-Merlot the category of "High gamma" aged in 100-year-old French oak, with silky tannins, notes of red berries and a rich finish.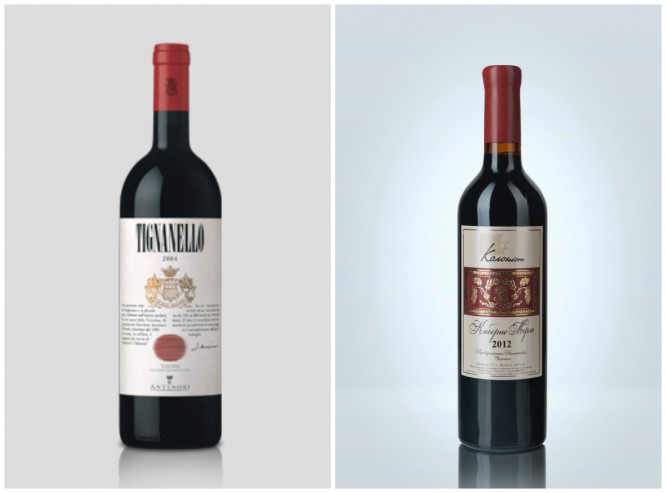 ribeye Steak
Aurora gardener, food critic, food enthusiast, cookbook author of the blog "notes of gastrointesti"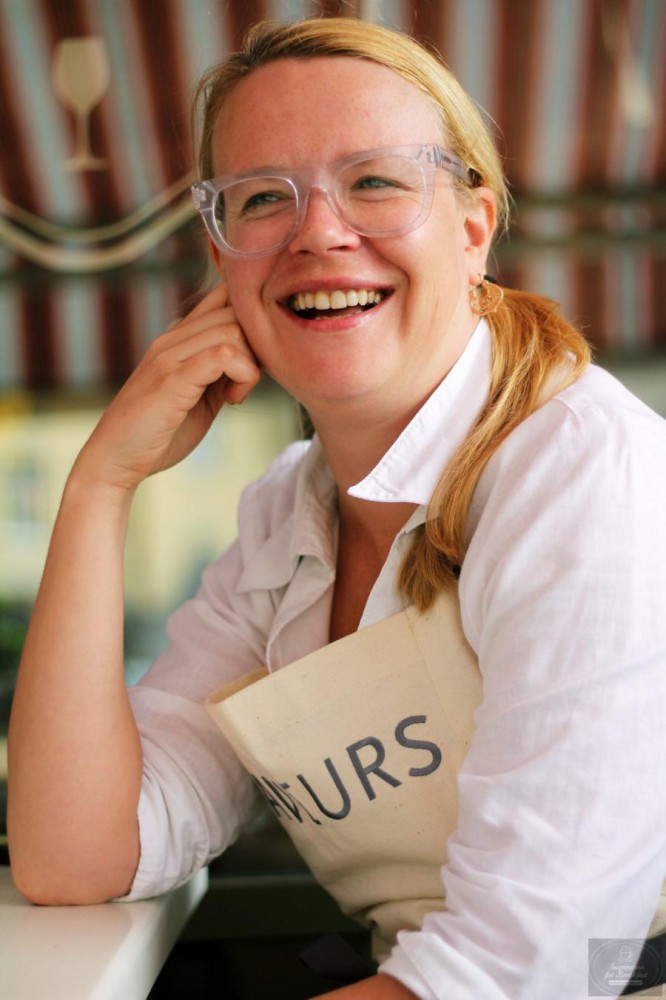 I have been a supporter of modern Ukrainian cuisine. And give preference to Ukrainian meat. I cook it myself or order it in a restaurant in Lviv "Meat and Justice" ribeye steak aged for 21 days calves of Volyn meat breed. To him trying to find Ukrainian wine. Colonist Cabernet-Merlot 2012 my favorite.
the
Wine for ribeye steak:
Cabernet-Merlot is made from grapes of Cabernet-Sauvignon and Merlot own plantations of TM "Kolonist". The wine has velvety aromas of black currant, BlackBerry, cherry, with hints of saffron and coffee, which gradually turn into light confum notes. Elegant and deep taste with silky tannins and notes of red berries goes into a long and rich aftertaste. the
Buy Cabernet-Merlot dry red aged category "High gamma" 2012
Veal cheeks with risotto
Anton Kuts, sommelier, Good Wine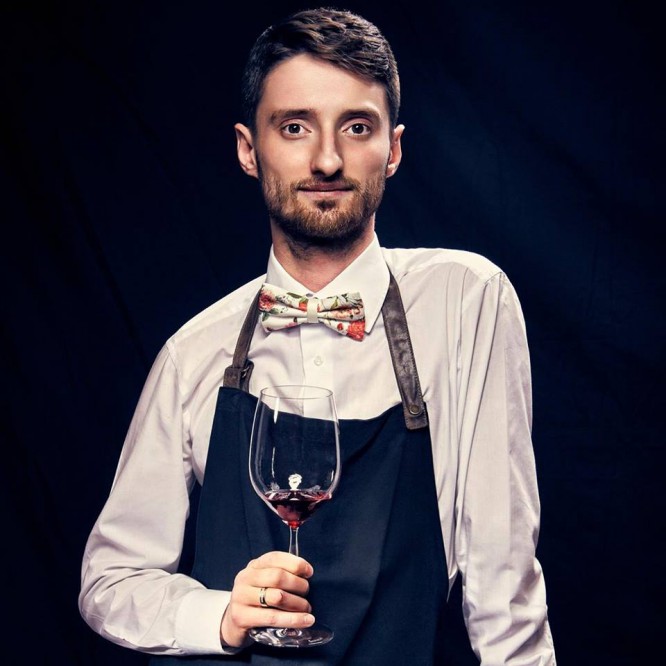 My favorite meat dish — veal cheeks with risotto. Unfortunately, I do not remember the recipe. The dish was prepared by chef Good Wine Vladimir Yaroslavskiy. The first time I tried it a masterpiece on enogastronomy tasting.
the
Wine to veal cheeks with risotto:
Recommend aged Barolo. The cheeks were served under very bright, boiled, rich sauce. With the aroma of this sauce is very reminiscent of aged Barolo. This dish is perfectly suited for a Barolo, the wine fell under the texture of the food, acidity, aromas of identity. In short, everything was great.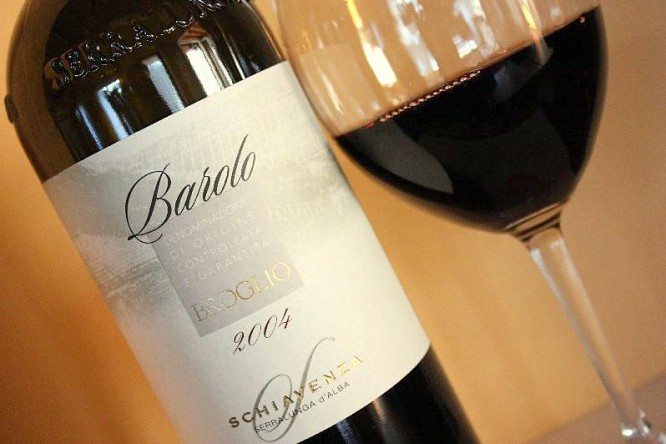 Schiavenza Broglio Barolo
the
advice from winery Colonist:
To veal cheeks with risotto recommend Cabernet-Merlot the category of "High gamma" 2013 with a strong fruity aroma, balanced taste with confitures finish. The wine will perfectly complement the taste of the dish.
Bessarabian lamb
Ivan Bachurin, sommelier, brand Ambassador LVMH Moët Hennessy — Louis Vuitton
If we talk about meat and wine, one of my discoveries — it was a Bessarabian lamb. This is the meat I first tried when I was at Ivan Plachkov away... don't know how it was prepared, but I can say it is one of the best lamb dishes in Ukraine. Probably vizacaya its taste quality is the quality of the local meat. Characteristics — juiciness, aroma, moderate spice and a dominant taste of lamb. The best combination is terroire wine Odessa black with its rich aroma and intense flavor!
Goose breast with corn puree and roasted pears in wine
Bogdan Pawluch, sommelier and author of the blog about the wine "Wine is easy"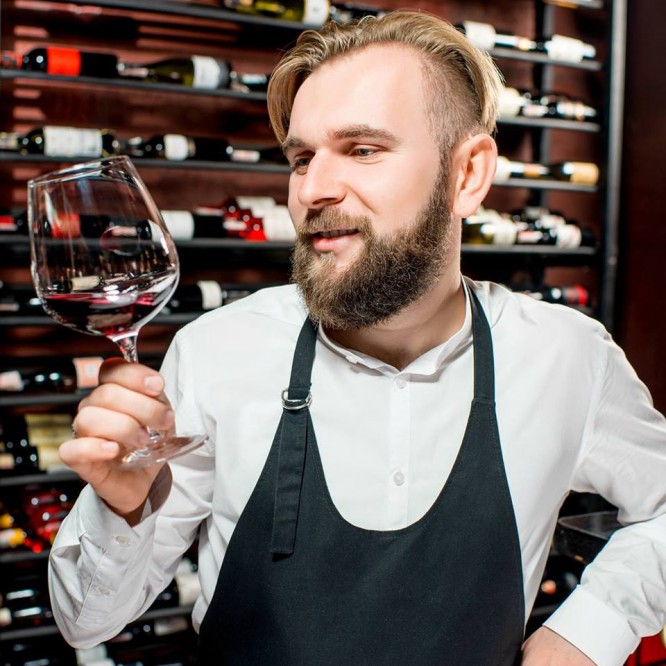 I became Acquainted with this dish at the restaurant where I work.
the Recipe is simple: lubricate the goose breast, which before roasting is aged in brine for about 12 hours, so the meat was soft, or just marinated, then roasted from the peel to stopusa excess fat, and baked to a medium degree of doneness. Pear marinated in red wine and is cooked in SVD, or just baked.
To this dish I recommend a wine based on Merlot because of its fruitiness and good balance of acidity goes well with goose breast and create the perfect taste. Colonist Merlot aged 2013 — the perfect pair to this dish, it's not overloaded with oak and has fine silky tannins that help to cope with the dish.
ingredients: white mushrooms
Vsevolod Polishchuk, conductor of the Club of Galician Cuisine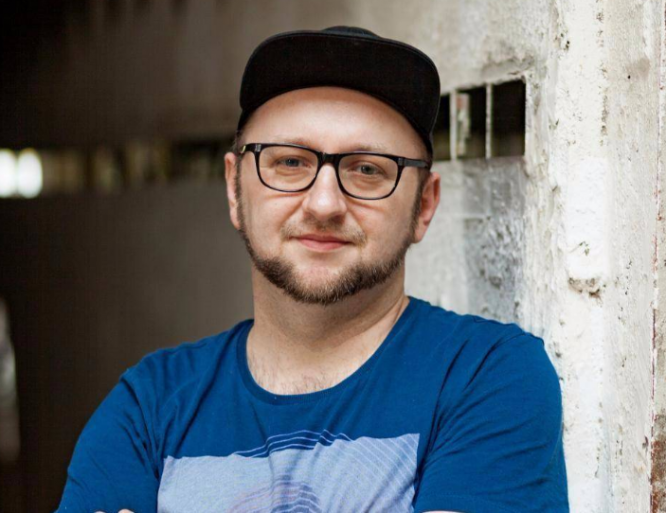 I love meat and meat by-products, so these dishes quite a lot. If to choose in this moment, then, perhaps, would have stopped at the kruchenyky with mushrooms. Meat should be well repulsed, from young pork, and mushrooms — stewed in butter with garlic, carrot and thyme. I this recipe came experimentally, and the only ingredients in different interpretations were very popular in my mom's family. Only it is still their in a cream sauce zatoskoval. I wonder what exactly makes my father-in-law, although my mother cherkashchina, and father-in-law from Lviv. The dish combines several very strong flavors and aromas, so the drink should be quite strong and rich. It may be vodka or a strong tincture (Terence, gorobinci, hrve the like), and from wines, for example, Odessa black, thick, with a pronounced taste and aftertaste.
Lamb in soy sauce for a barbecue
Alexander Shapovalov, the founder of the winery, Don Alejandro Winery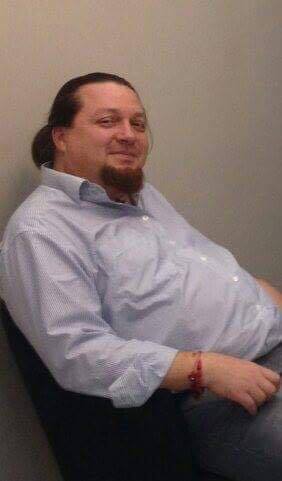 A favorite meat dish is lamb in soy sauce for a barbecue. The recipe I secretly told my friend, architect, 5-6 years ago. By this time I cooked the lamb in a marinade of mineral water, onion, vodka and spices. The recipe is very simple and fast: soy sauce and no spices. Pickling requires only 20-30 minutes. It is important that the soy sauce was not salty. For this dish choose Cabernet Sauvignon 2014 from Don Alejandro Winery.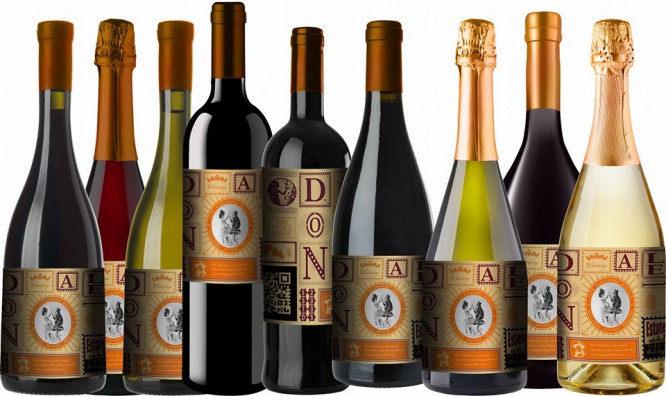 Wine Don Alejandro Winery
the
Colonist recommends:
To lamb in soy sauce recommend
Cabernet dry varietal aged
— a wine with a harmonious, balanced, moderately tennnis taste and spicy hints in the aftertaste.
Meat lasagna
Valentine Kuzmenok, sommelier, Manager Good Wine Obolon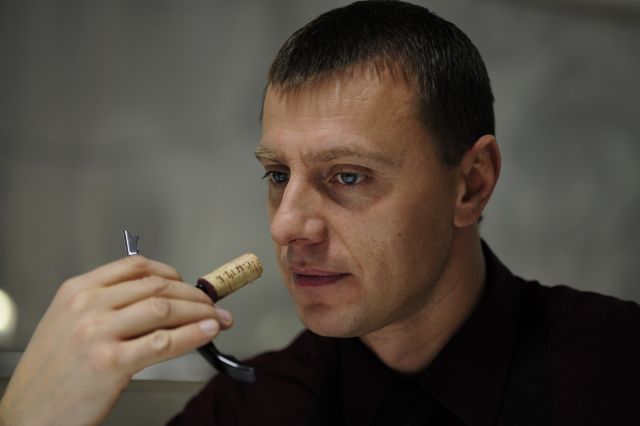 For me, probably the best meat dish is the meat lasagna, which I met in Italy. As for the combination of wine, then it is a simple red wine, it is logical that it is Italian or a good Bardolino or North good Merlot. Moderate tannins, good acidity and not very bright flavor will fully enjoy it is the taste of the dish.
the
advice from winery Colonist:
in addition to the climbing is recommended to choose Merlot own plantations of TM "Kolonist" — a light wine, with a balanced soft taste with round tannins. Has a pleasant red fruit aroma, with dominant notes of ripe cherries and vanilla. The wine goes well with meat dishes with berry sauces, duck, pates and Italian cuisine.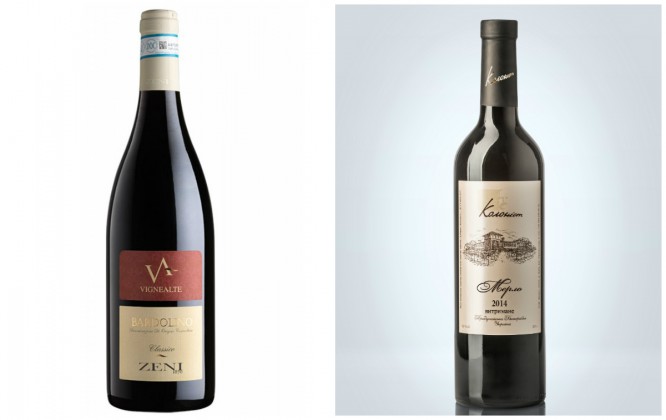 Bardolino Classico Vigne Alte Merlot "Colonist"