Only once a year in the spring you can enjoy a real delicacy - a Danube herring. In the people it is called simply - "dunayka". It is he who gains in the spring all seafront markets and fish restaurants. What is its uniqueness? Unmatched taste! Each dish is special. Its difference is unusual juiciness and fatness. But in fact, the Danube herring is not Danube at all because it lives in the Pacific Ocean in the New Zealand Islands. But every year, having gathered in a huge shade, overcoming thousands of kilometers, migrates to the place of its traditional spawning - the waters of the Danube.
The "Colonist" started a good tradition - to celebrate the Days of the Danube Herring in early April. That is why specially for you the newly caught Danube at the mouth of the Danube will be brought to Kiev from Vilkovo and prepared for the best ancient recipes. Gentle and fragrant, in combination with Borodino bread, beets or baked potatoes ... Mm-m-m ... And this is not all! And the traditional dishes of the Danube Bessarabia!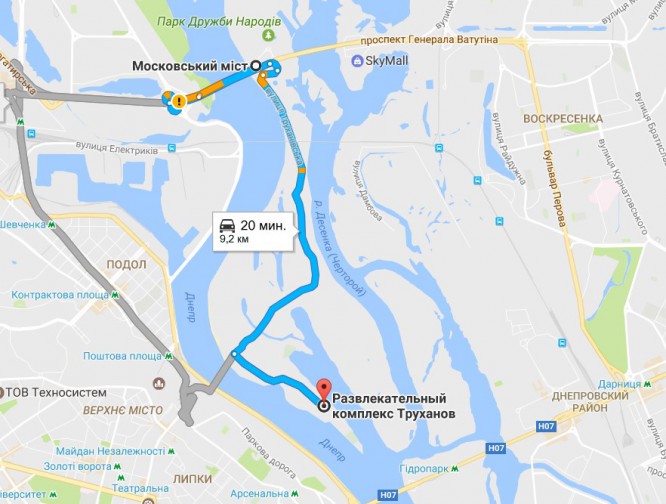 Already
on April 8-9 from 12:00 to 20:00
you can enjoy an incomparable Danube herring on one of the best
recreation complexes in Kiev - "Trukhaniv"
, which is located on the island of the same name, between the main river of the Dnieper and the Matveevsky Gulf, 2 km from the Pushhodinsky The bridge
Catch the moment! Relax from the bustle of the city, enjoy the nature and enjoy the unusual delights in the heart of the capital!
Looking forward to seeing you!
Entrance fee - 30 hryvnas.
Contact information of the recreation center "Trukhaniv"
Trukhanov-ostrov.com.ua
Address:
Truhanov Island, st. Park Road, 12
Phones for information:
+38 (050) 353-41-09; +38 044 499-40-22